The chemical industry has seen four major chemical incidents take place over recent times. On March 17th two ITC tanks caught fire in Deer Park, Texas, with five more catching fire just 12 hours later. Just a few days later, the Xiangshui chemical plant suffered an explosion which resulted in the death of 78 people while severely injuring 94. On April 2, a leak caused a fire at the KMCO plant in Crosby, Texas, severely injuring two and killing one. In addition, a waste materials plant caught fire in Campbellfield, a suburb of Melbourne.
The incidents have seen the intervention of local government agencies and compliance with environmental and health and safety legislation, resulting in a series of violations for clean air, clean water, and environmental quality that include failure to comply with emissions rate standards, conduct stack tests, and the discharge of hazardous waste.
Although it is not yet confirmed what has caused these incidents to occur, they have been speculated to have been caused by leaking materials.
In these circumstances a fixed monitoring device, such as the Titan or Falco from ION Science, would have been capable of continuously detecting volatile organic compounds (VOCs), including benzene, ultimately preventing such catastrophic events.
As a result of the explosion at the ITC tank farm, the ION Science Tiger Select benzene detector is currently being used in Deer Park to assist with the clean-up process. The Tiger Select benzene detector specifically seeks traces of benzene, which are highly toxic.
Tiger has also been purchased by members of the local community who are concerned with their own health, allowing them to monitor the air quality.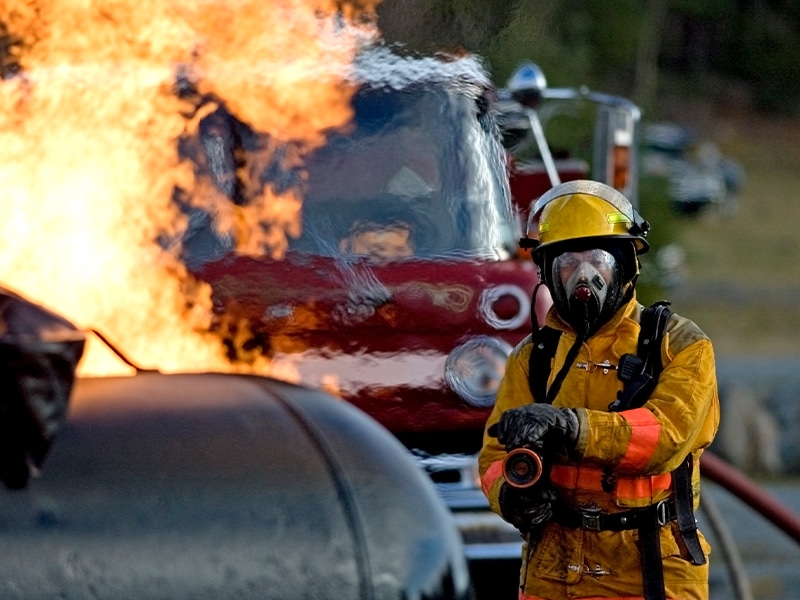 ION Science offers an array of instruments that will detect and monitor a range of Volatile Organic Compounds (VOCs), including the handheld Tiger series, the Cub personal VOC detector and the Falco fixed PID detector which utilizes typhoon technology, allowing effective operation within humid and harsh environments.
The range of VOC instruments helps ensure the safety of workers within the environmental conditions they are subjected to on a daily basis.
Download Application Article
View All Application Articles
For more information on ION Science instruments, please contact us at:
or by telephone: +1 (877) 864-7710
Application Article
Everything You Need to Know about The Tiger Select Benzene Detector Assists in Chemical Spill Clean-Up
Our Application Articles are available to download below, they provide you with key information on the exposure limits and the locations of where potentially harmful gases can occur within your application and share information on the gas detection monitoring techniques and equipment that can help you manage gas detection in the workplace.
Download Application Article
Related Application Articles
Download your copy of the Application Article
Please complete the form below to download the Application Article.