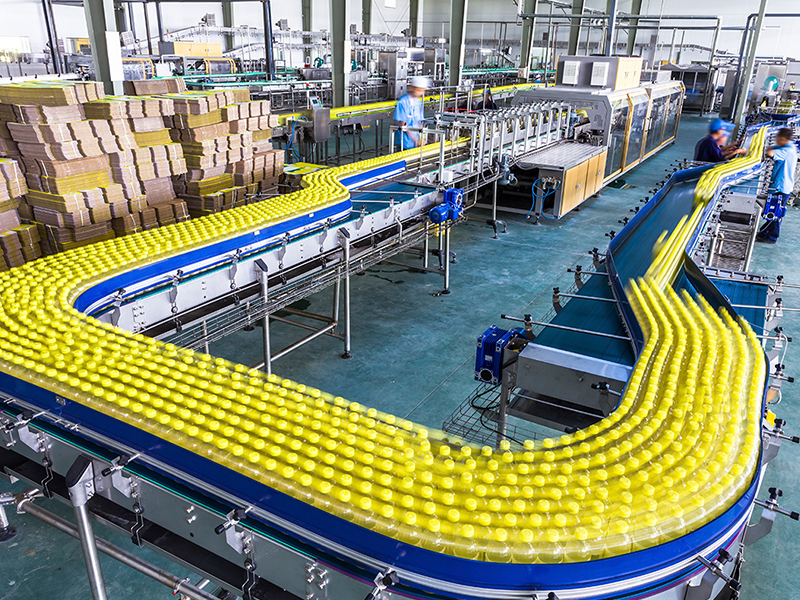 Gas detectors for the Food and Beverage Industry
Our PID sensor gas detectors are able to measure VOC in concentrations as low as 1 PPB. This means that our VOC detectors are ready to be deployed in areas of the plant where detecting VOC at low levels can be critical to the quality of the end product.
Aside from safety and quality assurance based instruments, Ion Science also offers a range of test and inspection instruments for this industry.
View Products
Application Article
Everything you need to know about VOCs In The Food And Beverage Industry
Our Application Articles are available to download below, they provide you with key information on the exposure limits and the locations of where potentially harmful gases can occur within your application and share information on the gas detection monitoring techniques and equipment that can help you manage gas detection in the workplace.
Download Application Article
Food and Beverage Applications
Occupational Hygiene

Volatile organic compounds (VOCs) and other gases including carbon dioxide, CO2, and carbon monoxide, CO, may be present in significant quantity at many stages of food and beverage preparation.
Residues of fumigants and pesticides may remain on food ingredients, and concentrations of these should be monitored as part of an industrial hygiene policy. Changing regulations also mean that a responsible manufacturer may be expected to verify that some compounds, such as methyl bromide, are not present in a raw material or ingredient. This compound, CH3Br, also known as bromomethane, was a commonly used pesticide but was phased out in the early 21st century because of its ozone-depleting potential.
This and other fumigation gases including acrolein, carbon disulphide, ethyl formate, iodomethane, methyl isothiocyanate, phosphine, and trichloronitromethane can be readily detected and measured by ION Science instruments.
Food preservation may release other noxious gases including ammonia, NH3, – widely used in meat and fish packing – and formaldehyde, CH2O, into the atmosphere. Ethylene may have been used to accelerate ripening of fruits, and may be emitted from storage.
For point inspections of raw materials, intermediates, and finished products, a portable VOC detector from the Tiger family is recommended. These offer rapid and easy single-handed operation and can detect VOCs at concentrations as low as one part per billion (0.001 ppm).
Continuous monitoring of wide areas is the preserve of Falco or TVOC 2, fixed instruments which measures and records total VOC content.
Other occupational hygiene considerations in the food preparation industry include monitoring for carbon dioxide CO2, which may be used to retard the ripening of fruit, as an ingredient in sparkling beverages, and as an inert atmosphere for packing. This gas may be detected and quantified by instruments in the ION Science GasCheck range.
VOC detectors may also be deployed as part of microbiological monitoring, as microorganisms including E coli and mycobacteria will produce tell-tale emissions which will be detectable.
Gas Detectors and Leak Detectors for the Food and Beverage Industry
Industry Guides
ION Science has a wealth of knowledge of gas detection technologies across many diverse industries and applications. This information has been collated into useful industry guides for you to download.
Please click the link below to view our range of industry resources:
Video Library
View all Videos